We'd like to introduce you to our children. Baby A, shown here in the OR minutes after birth, is named Mikelle Abril Sorenson.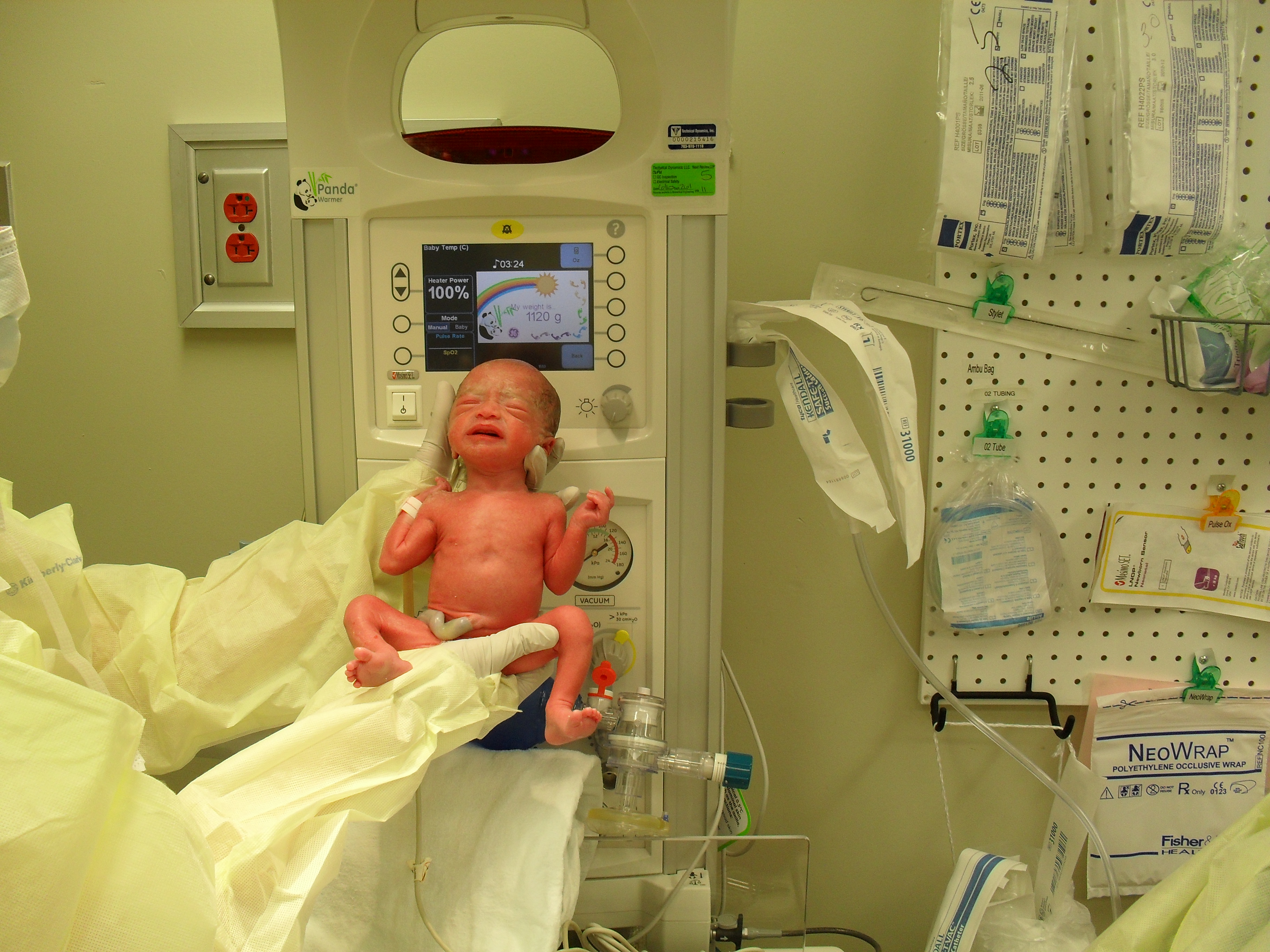 Baby B, shown below shortly after, is Rianne Abril Sorenson.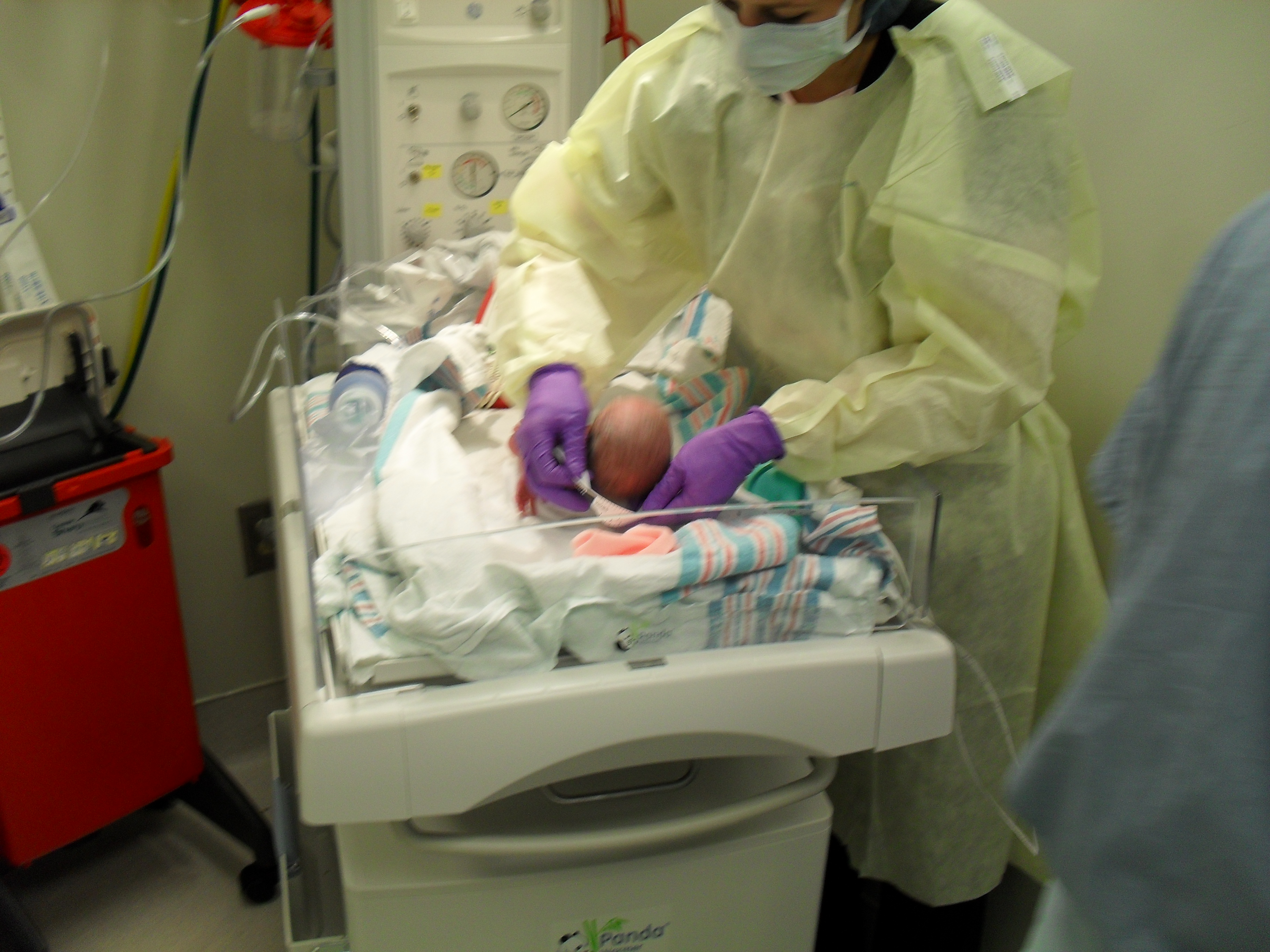 The babies were born at 1554 on July 7, 2010 at Fairfax Hospital.
You can click on the pictures to see them at full size. I know this isn't much of a picture of Rianne, but I'll post more soon.